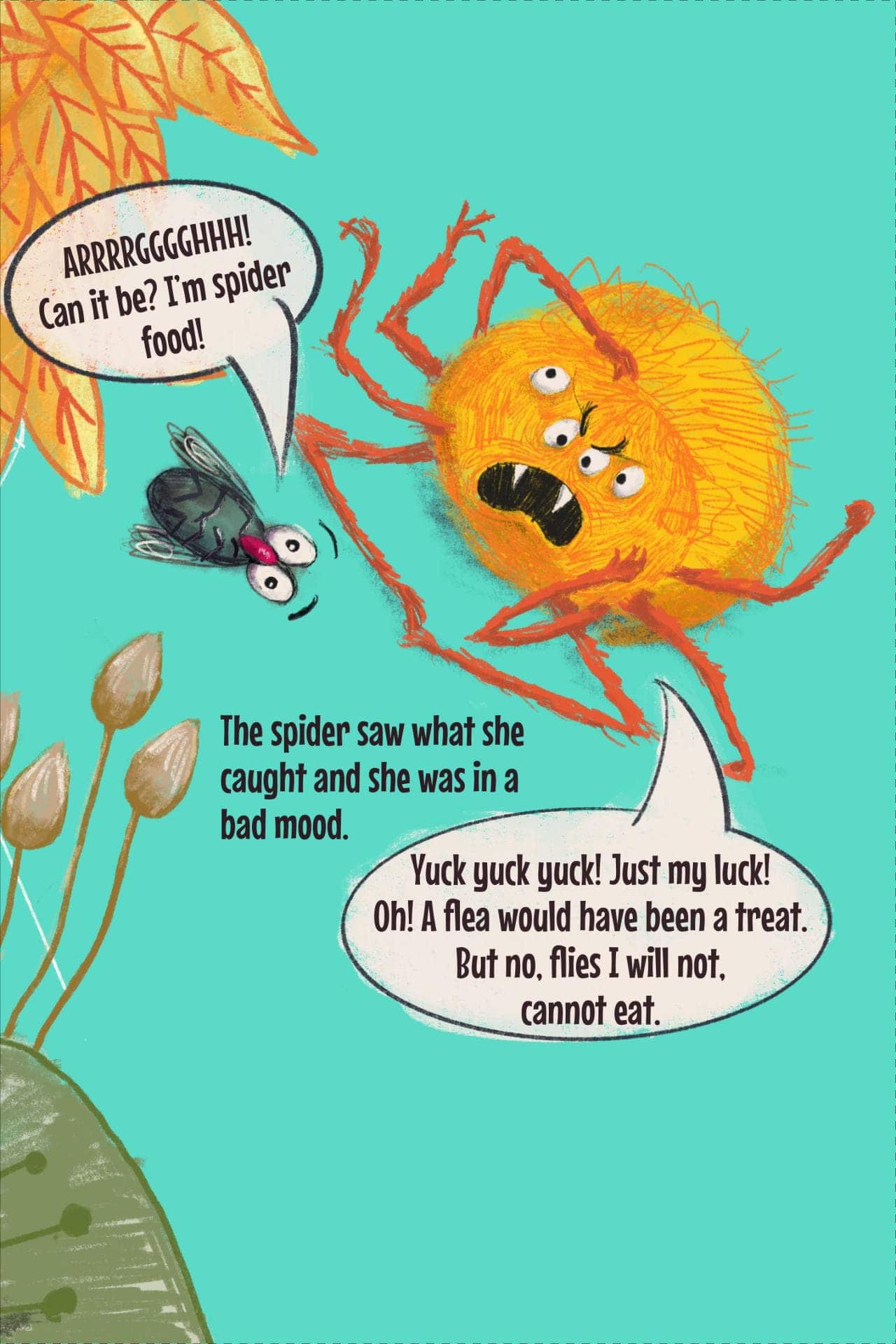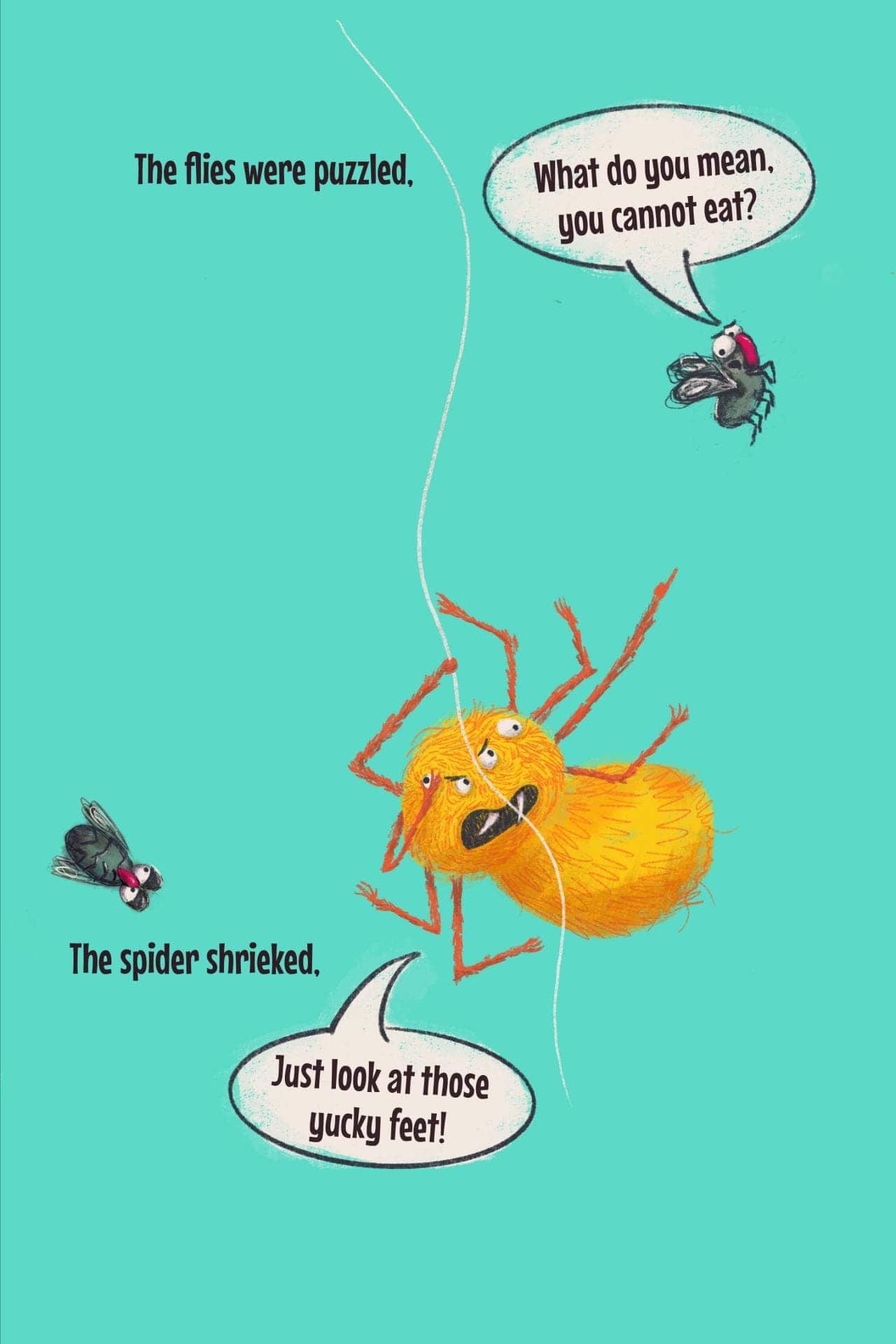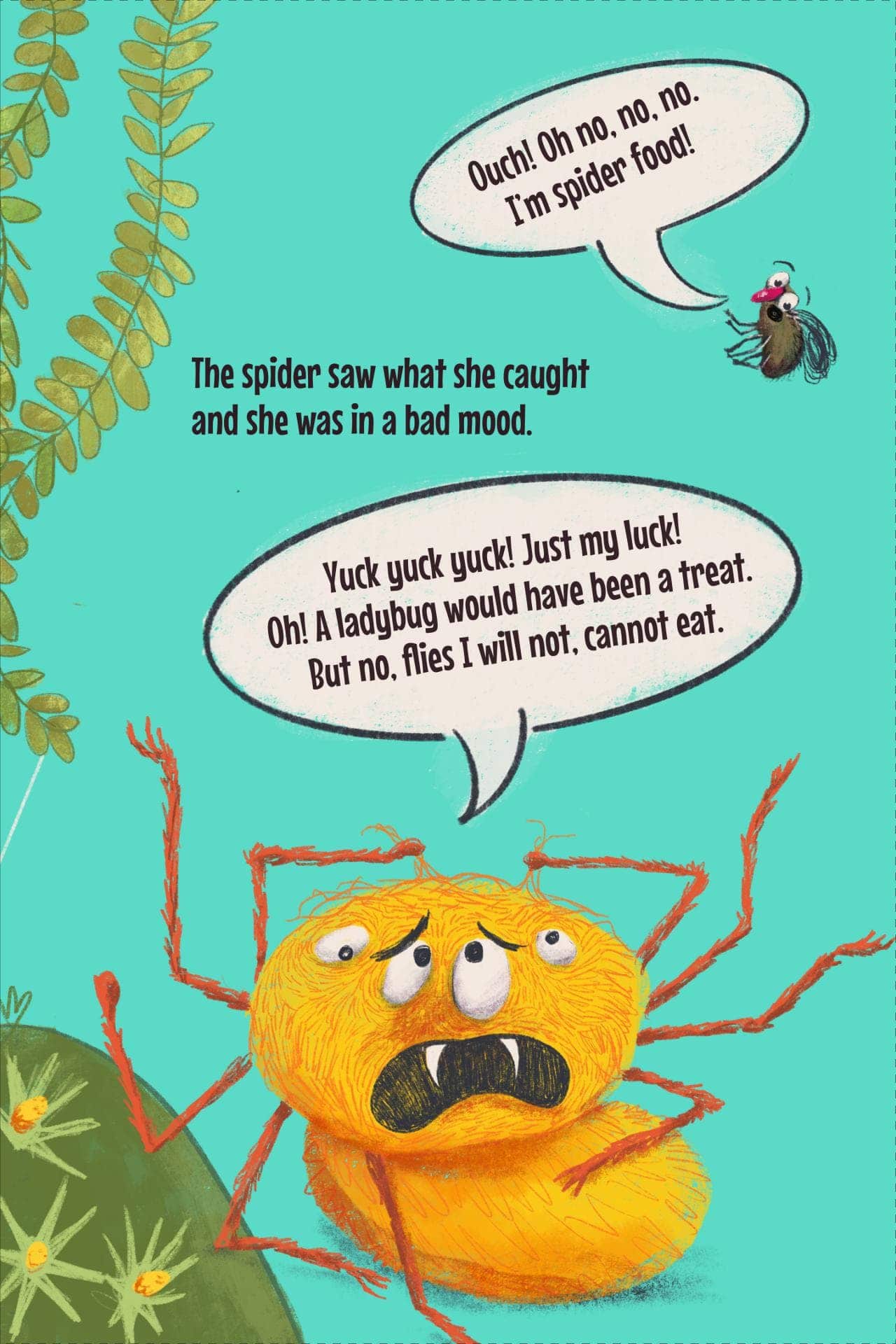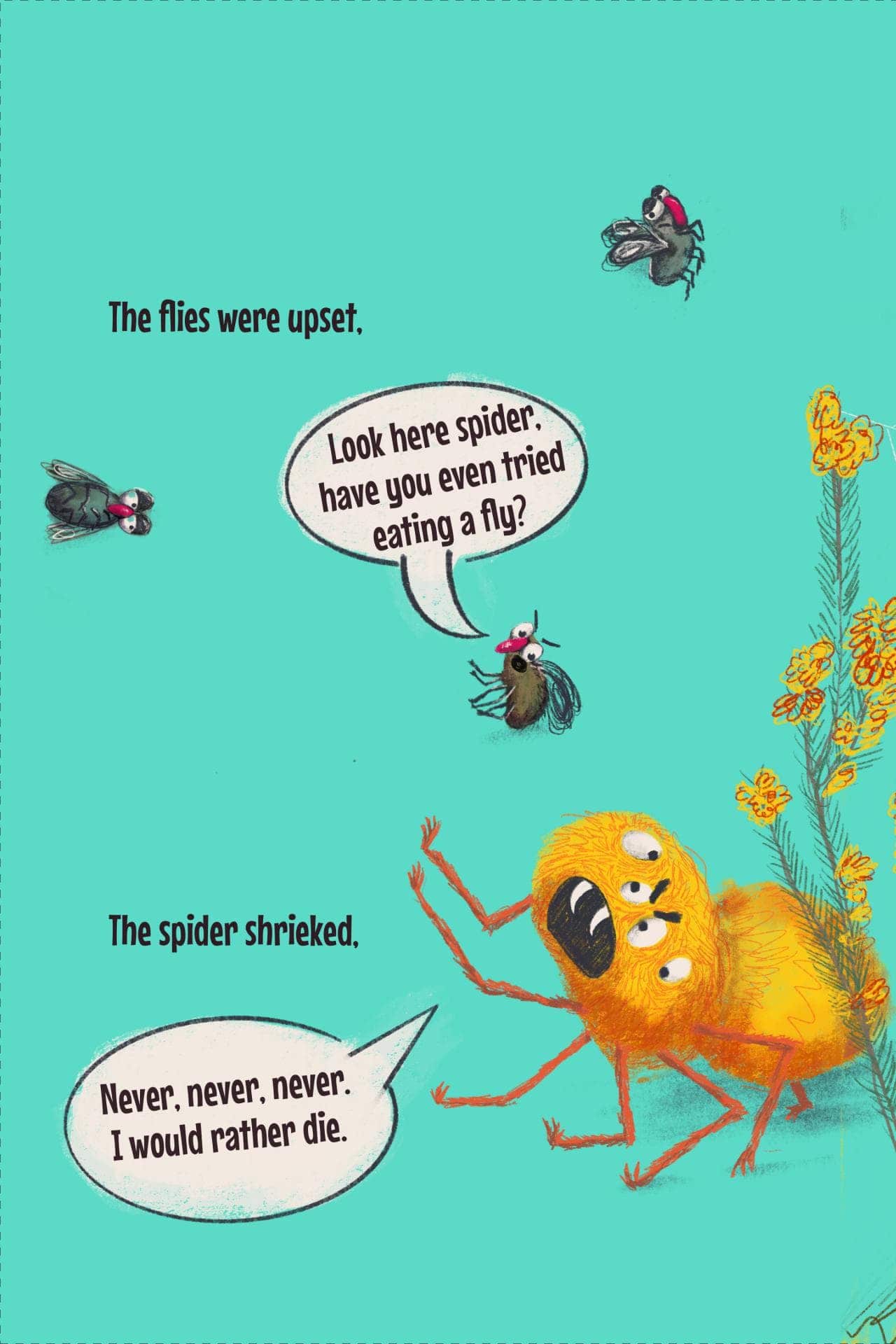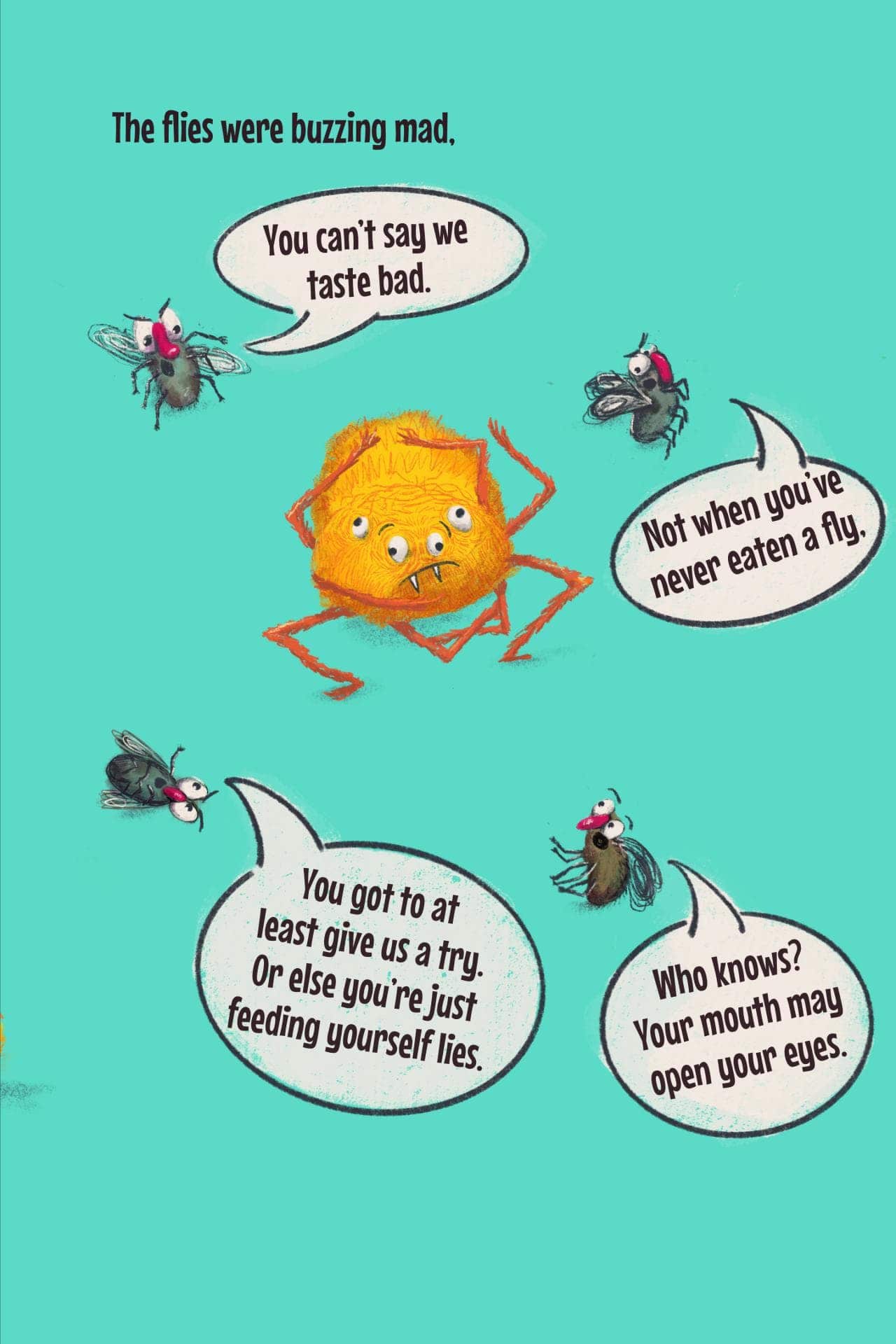 The Very Hungry Spider
On Sale
$4.99
Preview
YUCK! YUCK! YUCK!

Oh no! A fly is caught in a spider's web. But the very hungry spider refuses to eat yucky flies!!? Are you kidding???

The flies are stuck, but moved to outrage — flies taste just as good as any other insects! Can they convince the spider before she starves? And, if they succeed...

A fun and quirky picture book for kids and adults to read aloud and laugh together. With a bouncing fun rhyme and silly but wonderful illustrations, The Very Hungry Spider will delight children and adults again and again and probably again some more.

The perfect read-aloud book. Pick this book up, put on your silliest accent and you'll have kids giggling and everyone in a good mood!

This book includes the Read Aloud feature, an audio narration by the author. The Read Aloud works with Apple's Books app or the PubReader app. Both are free apps you can download.

Files included:

PDF - Opens on most devices.

EPUB - Opens on Apple's Books (previously called iBooks) app. Includes Read Aloud.

XPUB - Opens using the free PubReader app from the App Store or Google Play. Includes Read Aloud.