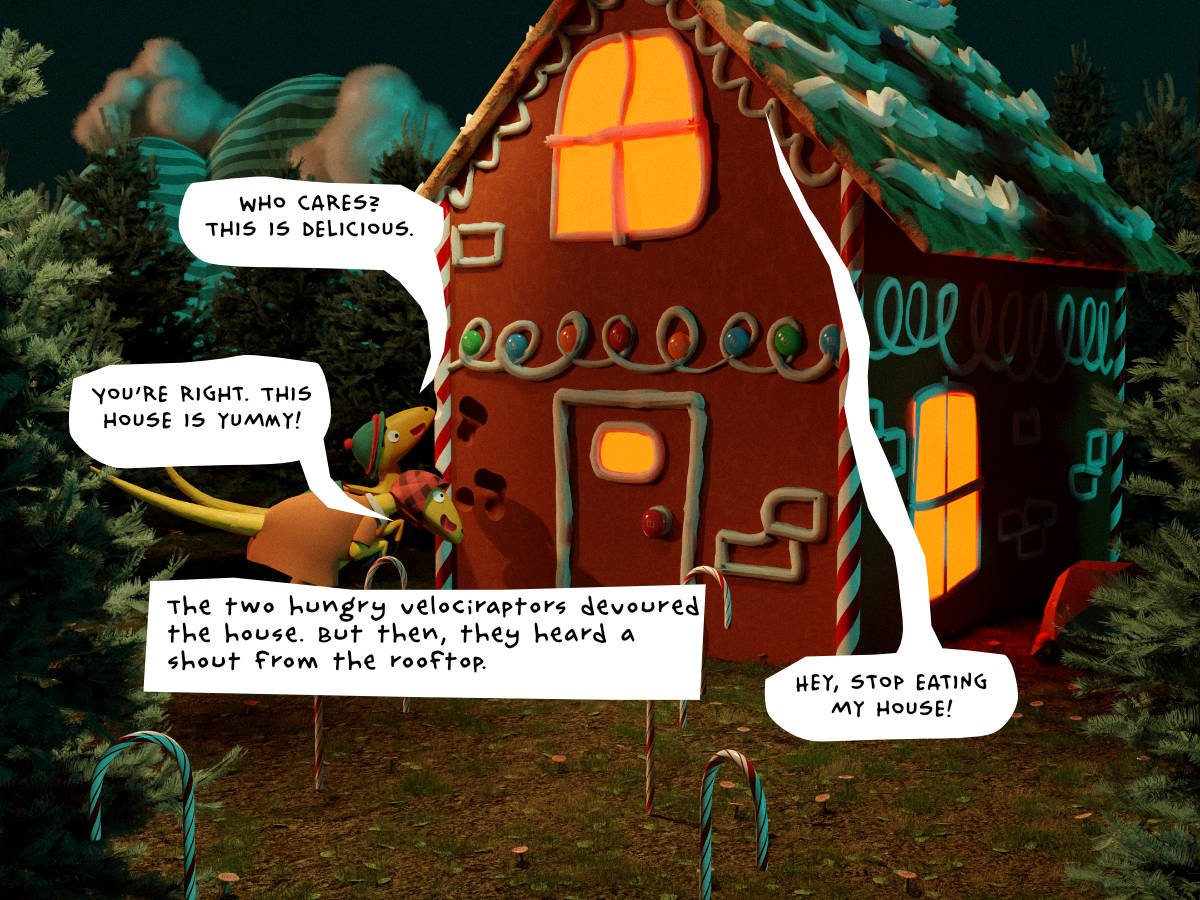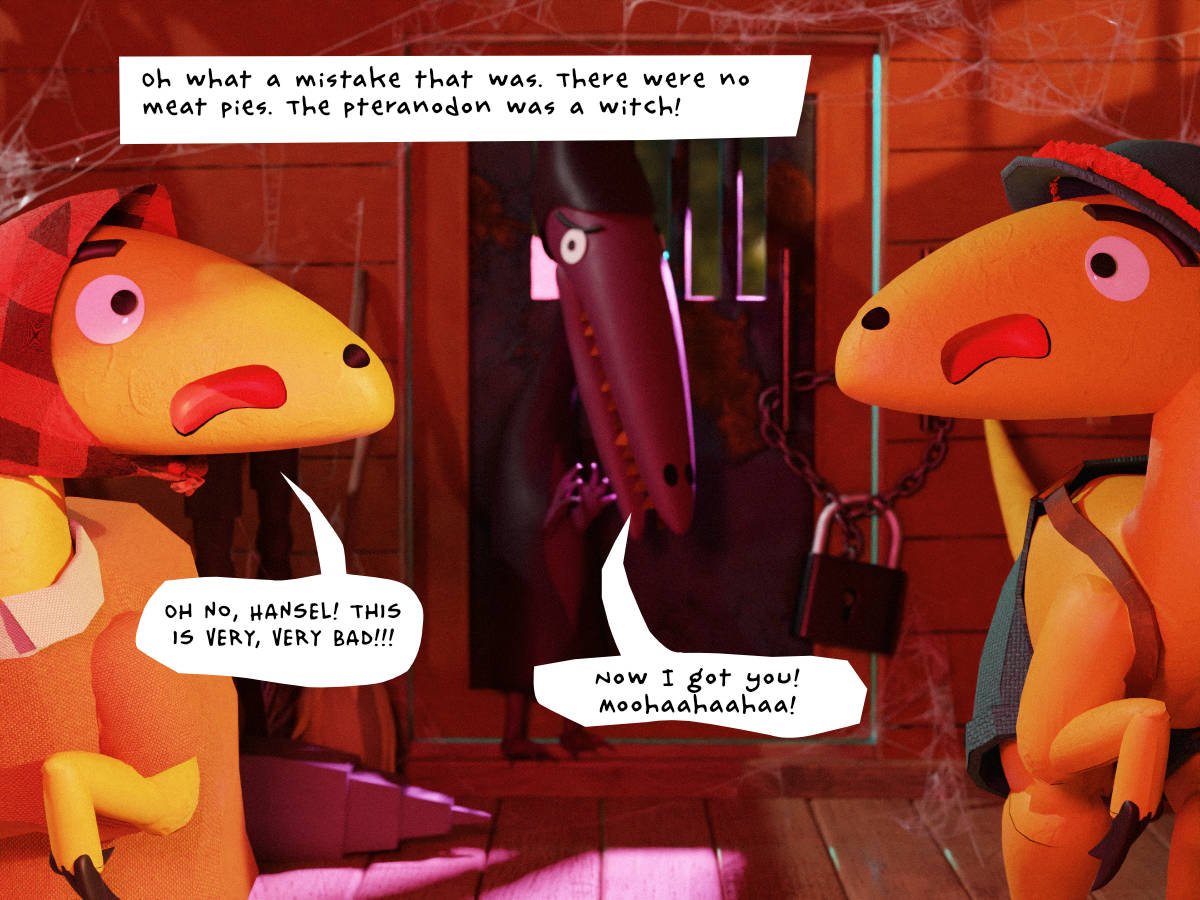 Hansel and Gretel Retold With DINOSAURS!
On Sale
$2.99
Get ready for a prehistoric twist on a classic fairy tale! Introducing 'Hansel and Gretel Retold with Dinosaurs.' With promises of meat pies, the pteranodon witch lures velociraptors Hansel and Gretel into her house. Little do they know, she plans to make velociraptor pie!
This book includes the Read Aloud feature, an audio narration by the author. The Read Aloud works with Apple's Books app or the PubReader app. Both are free apps you can download.
Files included:
PDF - Opens on most devices.
EPUB - Opens on Apple's Books (previously called iBooks) app. Includes Read Aloud.
XPUB - Opens using the free PubReader app from the App Store or Google Play. Includes Read Aloud.