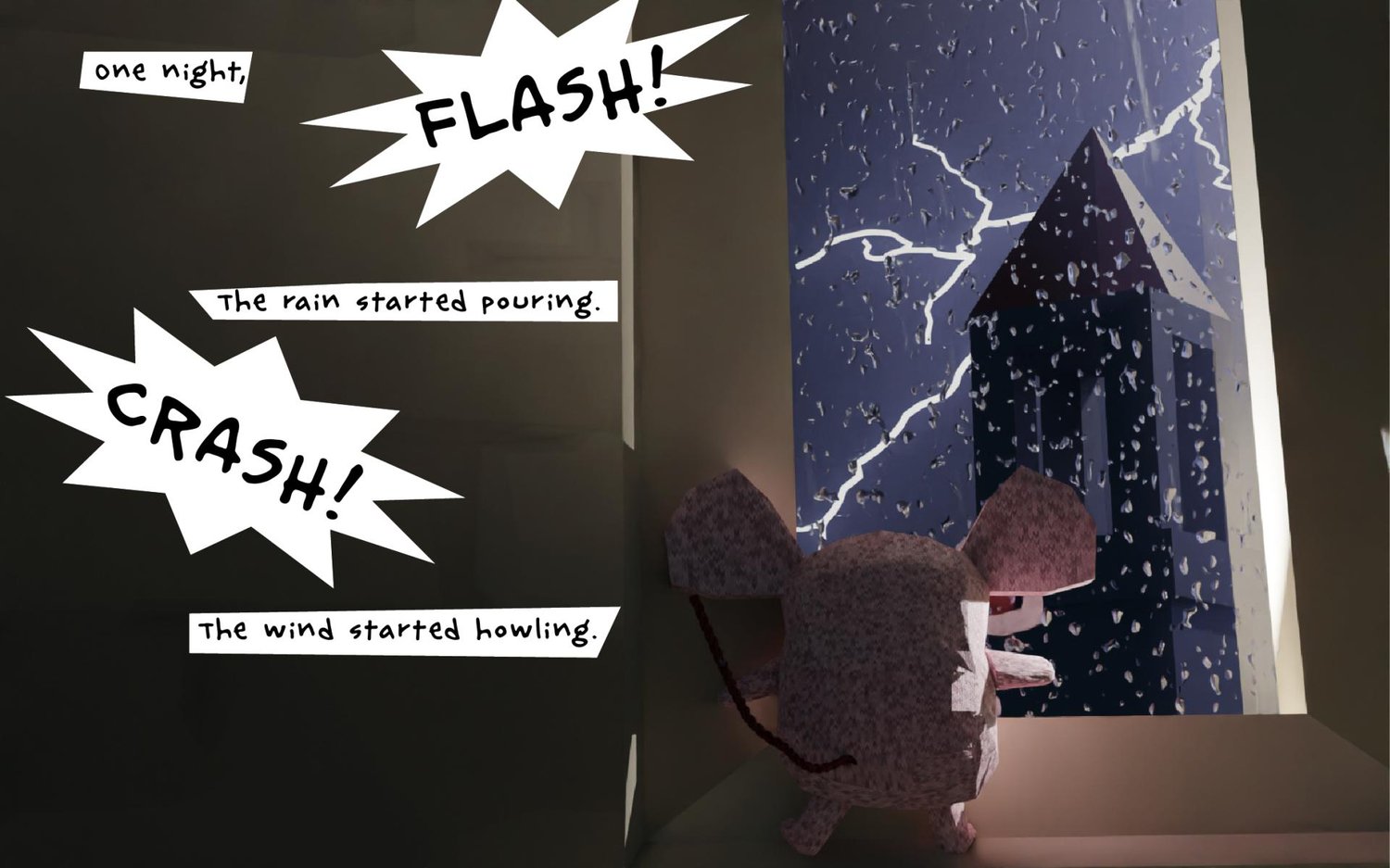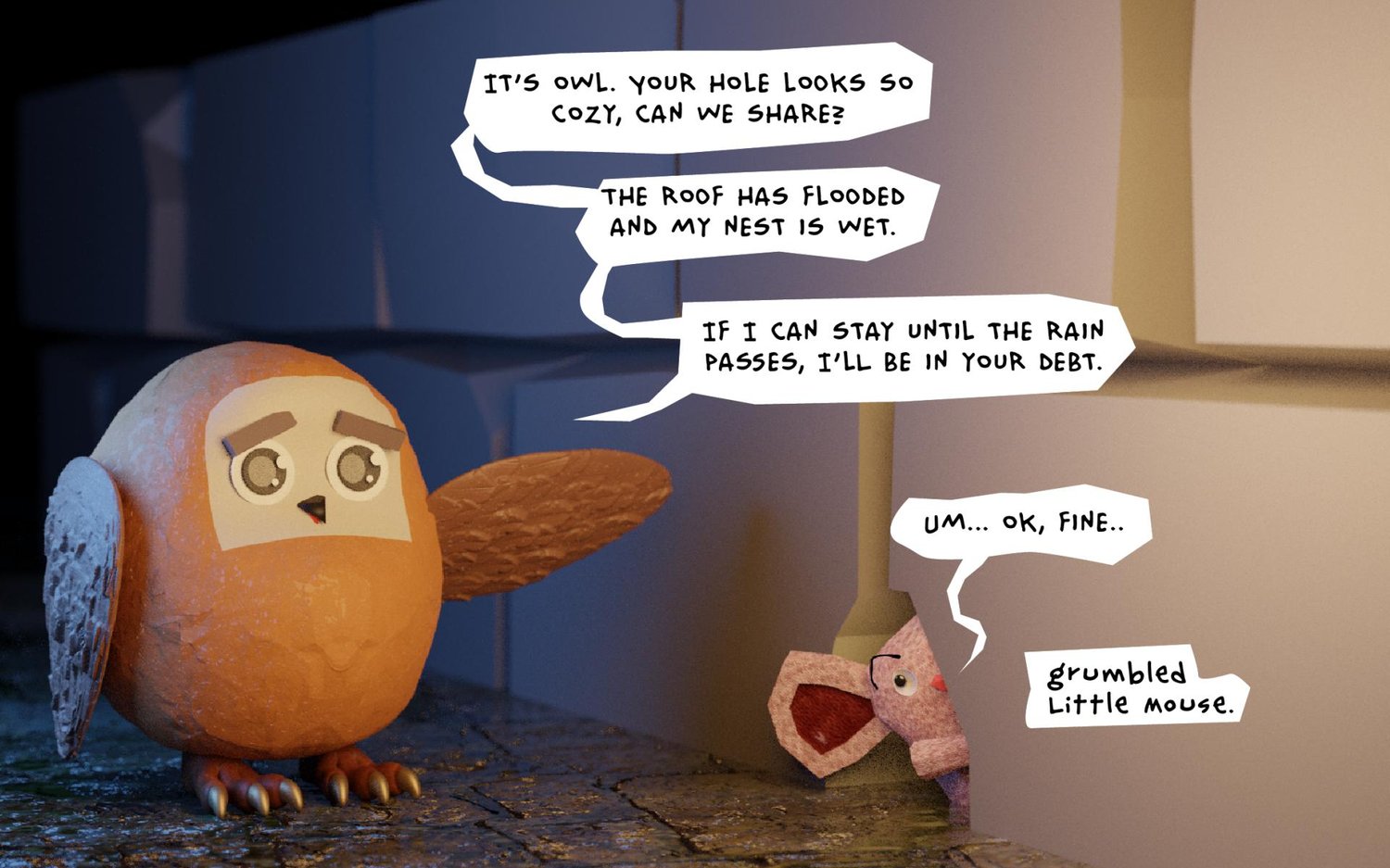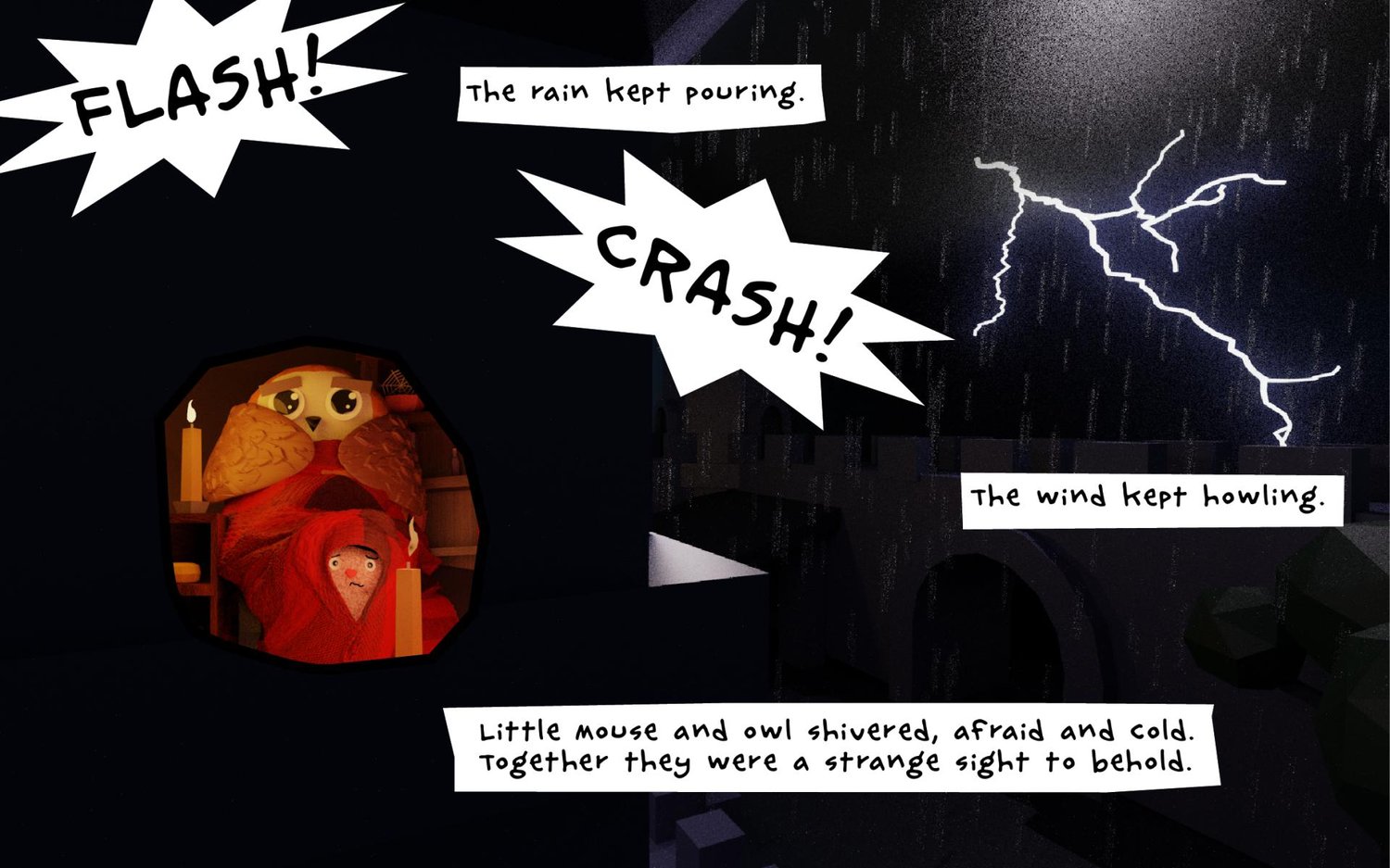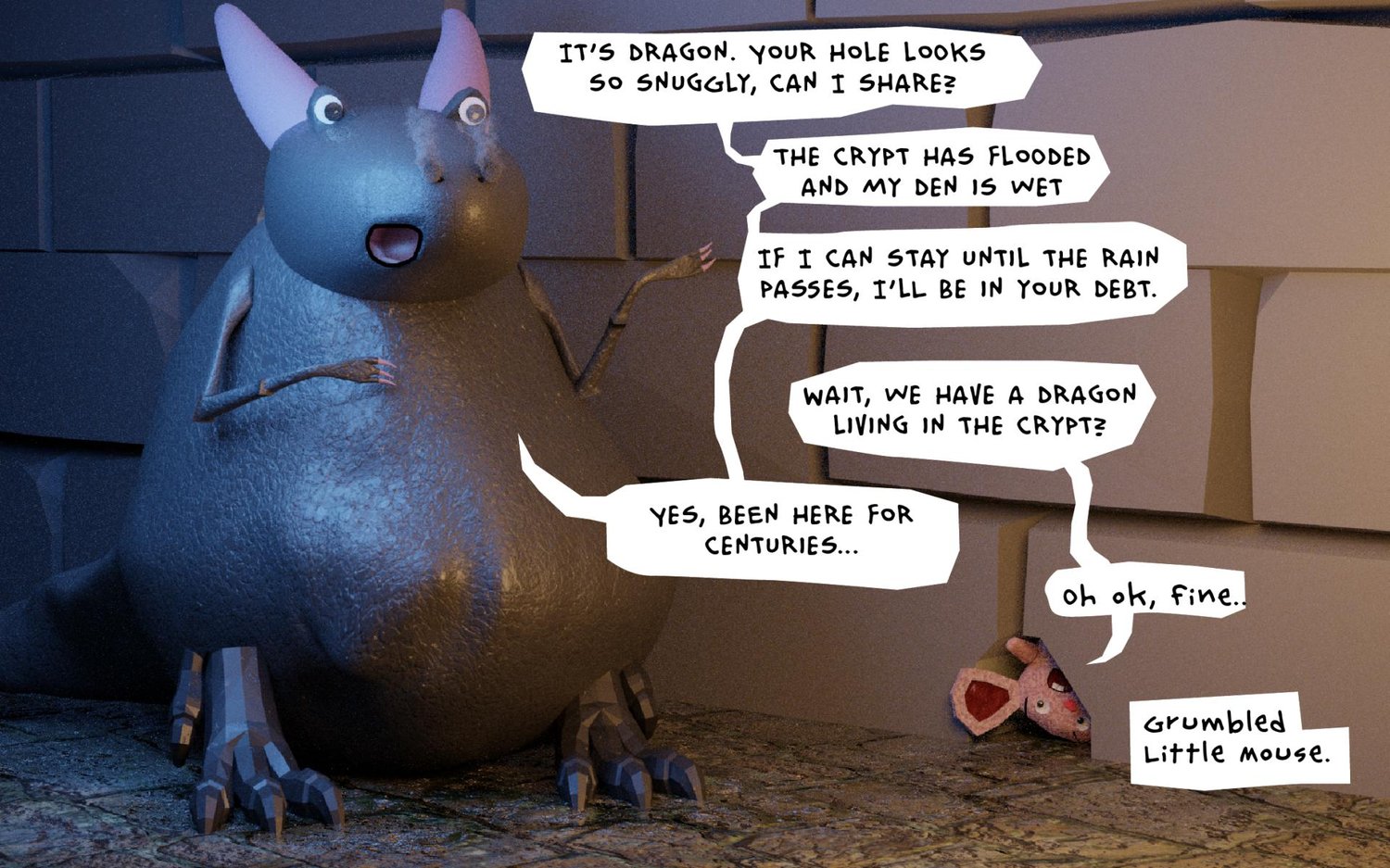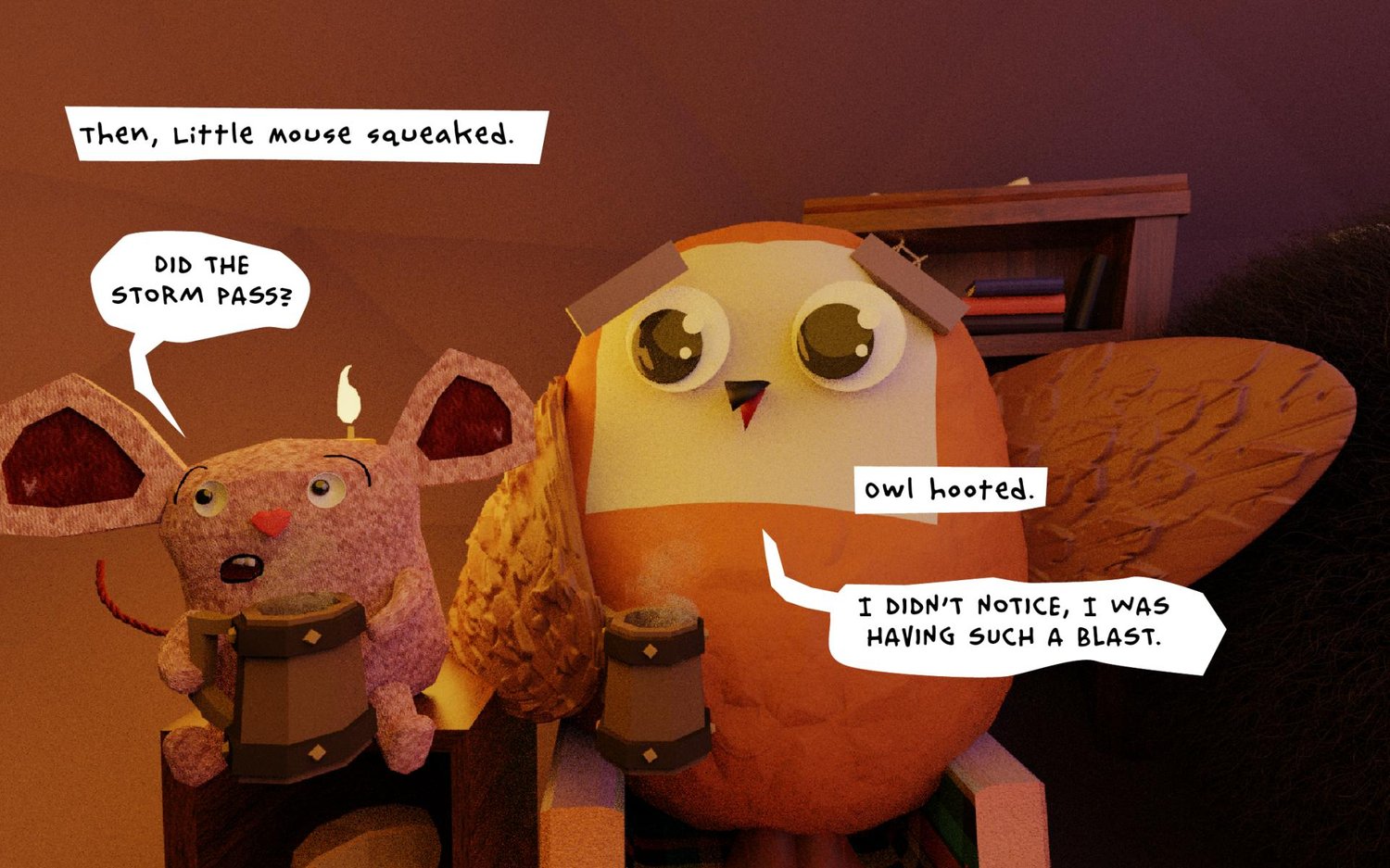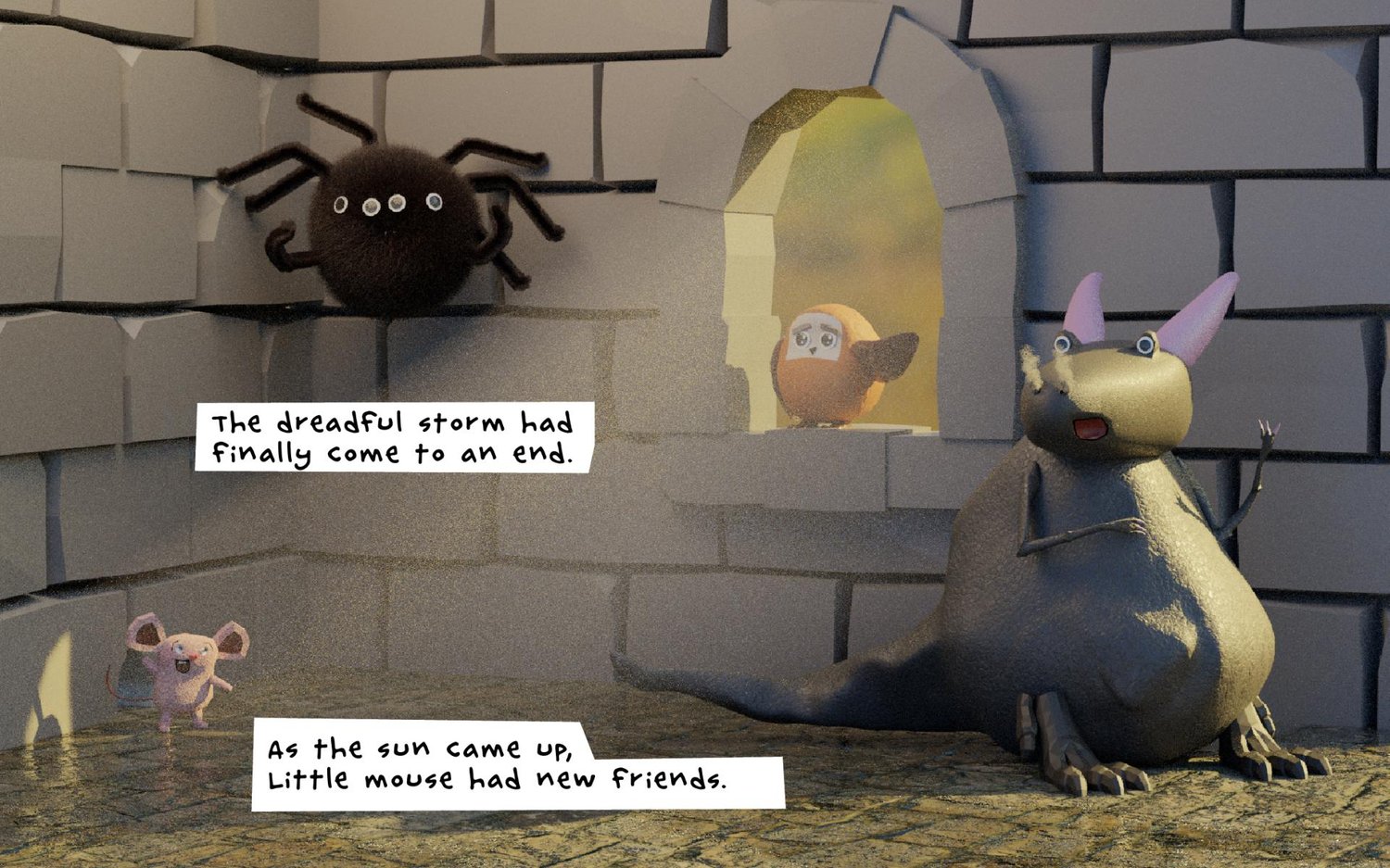 Little Mouse, Big Storm
On Sale
$2.99
Preview
FLASH! CRASH!

Little Mouse lives in a haunted castle that has been long forgotten. When a big storm floods the castle, strange looking creatures start looking at Little Mouse's warm and snuggly hole for shelter. But what will happen when an owl, a giant spider and a dragon, hole up with Little Mouse?

Little Mouse, Big Bones is a quirky and fun story filled with rhymes and illustrations. For ages 3-5, but it's not that scary. I promise.

This book includes the Read Aloud feature, an audio narration by the author. The Read Aloud works with Apple's Books app or the PubReader app. Both are free apps you can download.

Files included:

PDF - Opens on most devices.

EPUB - Opens on Apple's Books (previously called iBooks) app. Includes Read Aloud.

XPUB - Opens using the free PubReader app from the App Store or Google Play. Includes Read Aloud.