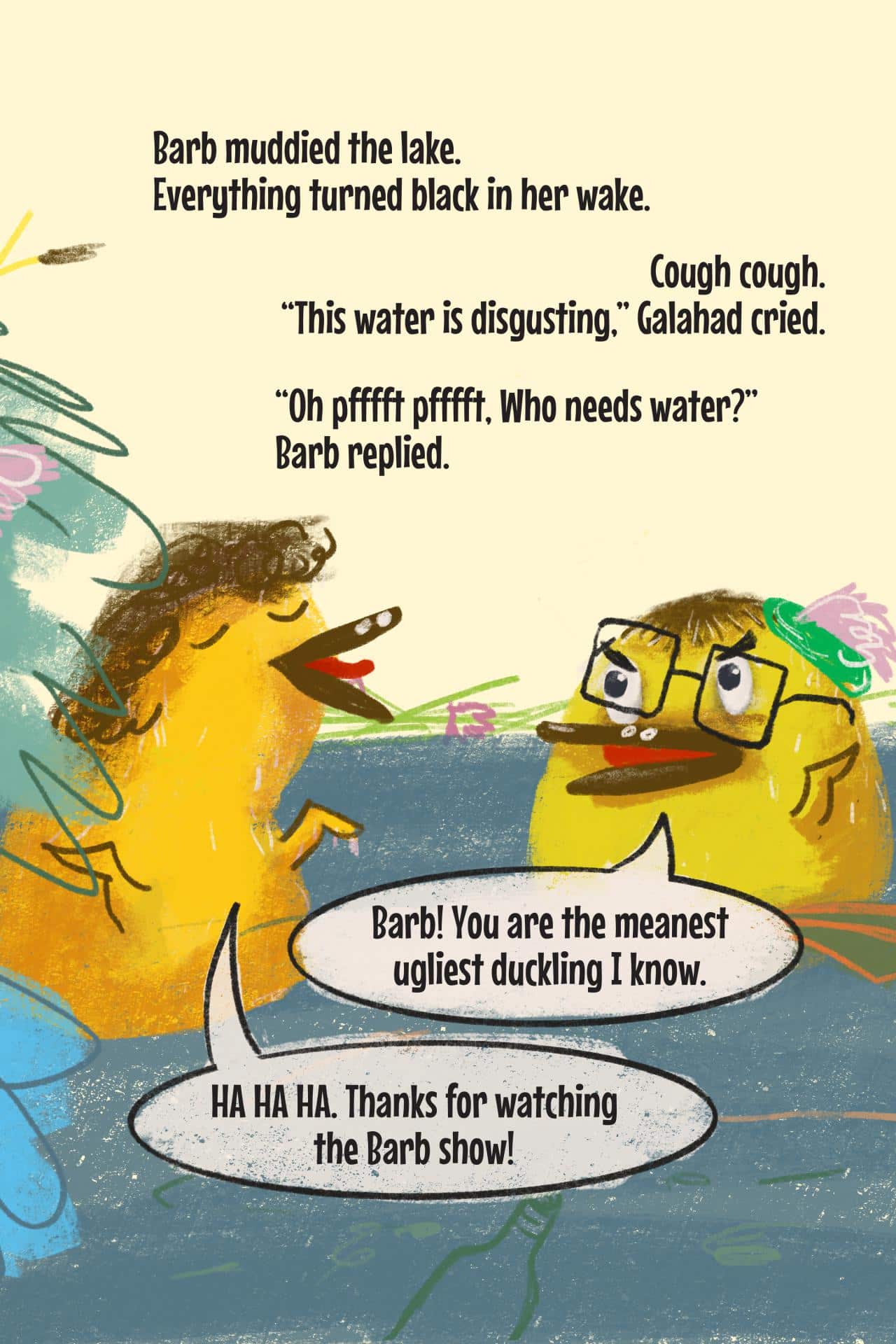 The Meanest Ugliest Duckling
On Sale
$4.99
Preview
Pricilla, Galahad and Arabella are enjoying a beautiful morning.

Then Barb shows up.

With a STOMP! STOMP! STOMP!

And a CHOMP! CHOMP! CHOMP!

Barb is the meanest, ugliest, duckling you know.

And this is going to be her greatest show!

Another fun and quirky Silly Wood Tale for kids and adults to read aloud and laugh together. With a bouncing fun rhyme and silly but wonderful illustrations, The Meanest Ugliest Duckling is sure to quack you up.

This book includes the Read Aloud feature, an audio narration by the author. The Read Aloud works with Apple's Books app or the PubReader app. Both are free apps you can download.

Files included:

PDF - Opens on most devices.

EPUB - Opens on Apple's Books (previously called iBooks) app. Includes Read Aloud.

XPUB - Opens using the free PubReader app from the App Store or Google Play. Includes Read Aloud.